Detective agency in Feodosia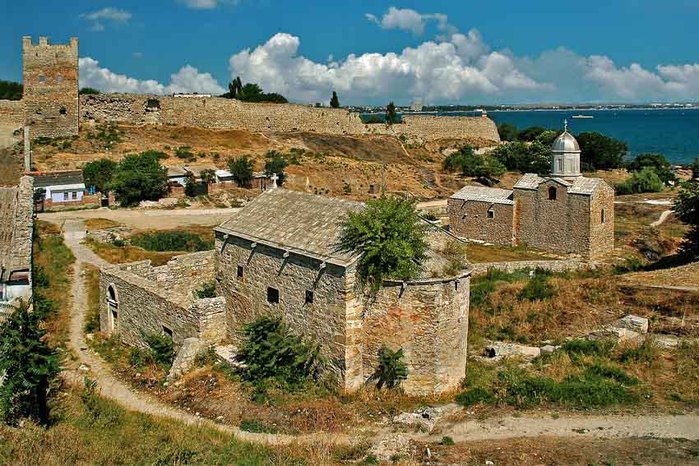 Theodosius - is one of many cities in Ukraine, where you can always hire the detective agency "Private detective Crimea." If you send to this town your child to stay with the school's camp by any other organization or just with friends, to be perfectly quiet for his life and health, you need to call in our detective agency and order surveillance of their child. We can offer you several options to solve this problem. This may be a direct part of our staff in the role of bodyguard, and the casual observer that a dangerous moment and will help ensure the protection of your child if you do not want this man shadowing was too explicit.
Often in the holiday season we are approached and the heads of families who go on vacation, not only children, but also women. Naturally, while the man works, and his wife enjoy the sun, sea and sand, his thoughts of adultery. Protect yourself from unnecessary disturbances, entrusting us to identify the issue of treason wife or husband. And we guarantee you that if your wife really has a lover, it does not remain a secret for you in fact a result of professional work of our detective agency in Feodosia. Also receive full awareness and a woman if her husband is cheating on the Black Sea, under the guise of a business trip.
Unfortunately, as practice shows, infidelity of husbands and wives - it is a common problem in modern families, who sometimes do not even hidden from others. But while not everyone is willing to tolerate such an attitude to yourself, and not rarely come to us men with already proven track record of such betrayal only to use our lawyer and seek professional support for women divorce because of infidelity. If you are not yet a legal union, but you want to make your marriage was strong and long, you can use a test of loyalty, as a result of which you will be able to understand the true value of his chosen or elect and have the final decision. In accordance with your wishes and expectations we will work through the individual scenario, which may consist of several romantic dates or just one. You thus can be a direct witness to the whole process, or will receive a report as a result of parallel photo-surveillance.
Organization of locating individuals
Certainly call us if you can not communicate with their relatives or friends who went on holiday to Feodosia. We will immediately arrange for help relatives and will make every effort to find a person by phone number. No need to panic in such a situation, but also save time wasted is not necessary. The sooner you contact a detective agency "Private detective Crimea", the faster we will be able to begin its work. Remember that the success of a people search by name also largely depends on your maximum participation, not only on the professionalism and experience of the staff detective agency in Feodosia. We will use all of his colleagues, will scrutinize all the databases as soon as possible to find the last name or any other information provided for missing people.
Interaction with entrepreneurs
Business owners and managers of large companies - it is a separate category of our customers, always concerned about the infiltration of spies into their lives. And to not only protect you, but also to regain a peaceful sleep, we are ready to conduct a thorough collection of information about each of your employees and partners, some of them checked on a lie detector, setting the real address by phone and search for bugs in your office as often as it may in principle be necessary. And it is checking the premises to detect eavesdropping devices are not seldom the most necessary action on our part, because we always manage to find wiretapping of mobile phones, then we consult with our customer security for antiproslushki choice.
Send representatives in the region Feodosija
Carefully check against your contact details to not making mistakes. Otherwise we will not be able to answer you. If in the course of the day with you will not be contacted by our representatives, please call on the phone mentioned on the website and let us know