Detective agency in Evpatoria
Even the children, not to adults familiar expression such as "holiday romance." But members of the detective agency "Private detective Crimea" know firsthand how many cases of adultery happen exactly in Evpatoria and similar. We have received a lot of orders from husbands and wives whose second ladles go to different resort towns of Ukraine, as well as other countries on vacation or corporate meeting. The purpose of this treatment is to ensure that does not change whether the husband or wife, under the guise of the importance of their trip or take the opportunity of his short trip.
And it is worth noting that employees detective agency in Yalta very successfully perform such orders aimed at identifying infidelity husband or wife. This is due to a great professionalism and great years of experience in various government agencies, law enforcement, and, of course, with special training, which takes place every specialist of our detective agency. Another important factor in the success of our work is the dedication and commitment of specialists to do their work only at one hundred percent.
We give full guarantee that when you contact us, no matter whether it is about infidelity husband or wife or just about spying on man, you can be assured of complete secrecy not only the data obtained in the course of gathering information for your reference, but also, in principle, upon your treatment in our detective agency "Private detective Crimea." Use our services, you can not only when you want to confirm or deny their suspicions about the presence or absence of your wife's lover, but just in case the need to organize checks on loyalty, that is best done in such places as Evpatoria, where the atmosphere has to freedom. And the person who is prone to change, just can not help but show their true qualities and intentions.
But it is worth remembering that you have to be ready for a whole any outcome, and in some cases even just need to understand what you will be doing after the confirmation of his suspicions now - try to forgive, or are looking for a lawyer because of the divorce process betrayal of women. By the way, our detective agency provides legal services and wide range, not only in family matters. But do not try to carry out their own surveillance for its second half, as it can be opened and you will not achieve the goal. Everything connected with the collection of information, tracing people, protection of databases, it is best to trust the professionals of our detective agency in Yalta.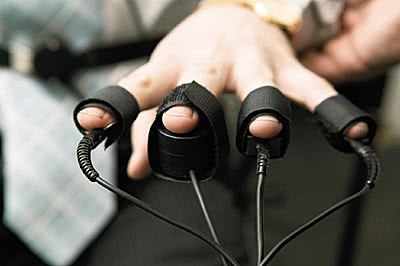 Besides helping in family matters, which also applies to search for relatives, we also actively participate in the life and work of entrepreneurs, for which can be installed video surveillance photos of the various spies or just in need of assistance in ensuring their own safety. In this regard, we have you can order at any time check at the premises to detect listening devices and search for bugs. Such activities should be carried out even in cases where you already have antiproslushka. Our experience shows that in the presence of protective equipment specialists not detect wiretapping of mobile and stationary phones.
When hiring employees who will have an important responsibility in your company, we certainly recommend to use a lie detector. Since it is checked on a polygraph will allow you to understand how you will be faithful man to later you will not have with our help to organize people search by name and address to install them on the phone after a particular incident and the disappearance of the culprit.
But in any case you can count on us when needed to find a person by phone number or find someone by name.
Send representatives in the region Evpatorija
Carefully check against your contact details to not making mistakes. Otherwise we will not be able to answer you. If in the course of the day with you will not be contacted by our representatives, please call on the phone mentioned on the website and let us know