Despite the fact that in today's world, a huge amount of information, we often come across posts that are sought missing people. Search for missing people - one of the most frequently provided services detective agency "Private detective Crimea." Of course, there are a lot of television programs to help in the search for relatives or friends, but hard to get on the program, the search may take a long time, which in these cases it is very expensive. Our agency, for their personalized, conducts search in the shortest possible time, with the fullest information provision. Services of our detective agency in this area are as follows:
search for relatives (relatives, distant, half-brothers / sisters and children);
search for runaway children;
people search by name;
Find classmates, fellow students;
Find friends, acquaintances, colleagues, co-workers;
search for loved ones;
search for fugitives debtors.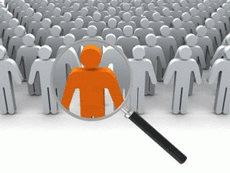 In the arsenal of the detective agency a huge database of information, technical means to conduct an active search, detectives cooperation with other countries in the framework of the International Police Association, the ability to find a person by phone number, name, any other information provided.
Finding relatives
If you find yourself in a situation where you need to find a relative, our agency will help you in your search. With minimal information, we aim for the maximum result. Detective Agency "Private detective Crimea" searches for relatives by name. That is, we help people find loved ones, the presence of which you might not even know about. If you are looking for a specific person, the relationship is lost many years ago, our detectives find any information about his current whereabouts.
Search for loved ones
The memory of the first love lives in a person for years, and even after many decades, it remains a sense of light in the heart. Why do people want to find their ex-lovers? Sometimes it's just a curiosity, as they settled, and sometimes hope is that this man was a memory of first love. Our agency provides a people search by name, even if the name was later changed.
How to find a person by phone number?
It would seem that it may be easier - to find a man, knowing his phone number? For now, there is a huge number of telephone databases available to Internet users. But only if you have an urgent need to find out details of the holder of a number, you'll realize that it's not so easy. Most databases are quite limited, not all rooms are made thereto, especially the numbers of foreign people, besides those bases are paid. Our detective agency to help find a person through the phone as soon as possible.
Search for fugitive debtors
Borrowing money, think, and not whether the problem then get it back? There are dishonest people who, after being received at the hands of the required amount, start to disappear. Finding them is not easy, because the police are willing to help only if the transfer of money well documented. Detective Agency "Private detective Crimea" will search for people by name or any other data as if there documenting the transfer of money, and in his absence.
Find classmates, colleagues
With the development of social networks, this kind of search is much simpler. But it so happens that the man changed his name, or is not registered in the social network. If the planned reunion, and some have not responded, detective agency "Private detective Crimea" will help in the search. Search of people is carried out, regardless of region.
The search service people in a detective agency is organized in such a way as to find someone as soon as possible. Even if a little information and you want to find a person by phone number or last name.