Detective Agency in Koreyiz
Detective Agency "Private detective Crimea" provides a very wide range of services throughout Ukraine, including in Koreyiz. We are distinguished by the fact that our team includes specialists totally different directions that save you from having to identify her husband's infidelity book with us and look for a lawyer to begin divorce because of infidelity women elsewhere, and consult a lawyer because you can also get in our detective agency.
We are always ready to inspect personal life lawful methods to identify adultery, not only today, but has always been a common problem and the reason for the breakup of many families. Basically the reason we refer to one of the spouses becomes suspicious actions of another. Husbands mostly start to stay at work or unexpectedly spend a weekend with friends, that is just a cover for their infidelity to his wife. Wife become more careless and indifferent to the other members of his family begin to more thoroughly prepare for any output from home if this was not observed earlier. But may also appear and just internal apprehension that a spouse is unfaithful. Then it's time to call the detective agency "Private detective Crimea" to order a test for loyalty to the second half and unambiguously determine whether there is life in wife's lover or not.
You can be confident in the reliability of data provided by us as a result of the investigation, which will be supported by reports on photo-surveillance. Any surveillance of the person being of our employees detective agency in Koreyiz, carried out exclusively within the law. Thus, you can contact us, and in those cases when you need to make the collection of information about the life and activities of others. It is possible that you want to know who, when and where your child spends time, which is in a dangerous adolescence. But keep an open surveillance him for many reasons, not no way. That's where services of private detectives become invaluable assistance.
We carry out the collection of information for entrepreneurs and their potential partners and customers to ensure maximum safety of business and prevent the infiltration of a spy in the affairs of the company or to avoid fraud, which is now also common in business circles. If you plan to sign important documents, you can give them to check our lawyers who will advise you on each item and check all the papers on their authenticity. A check of the polygraph will reveal the true motives person wanting to work in partnership with you or you as a hired expert. Use our lie detector test and for people in other circumstances. You are guaranteed'll know who you can trust and with whom it is best to keep your distance.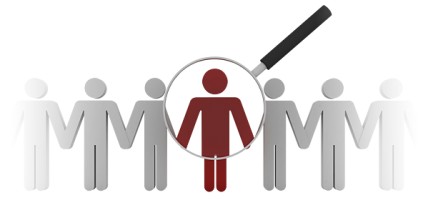 Every entrepreneur and head of the company, we certainly recommend to inspect the premises to identify the bug. Our experts have all the necessary technical equipment for this and a lot of experience that can detect eavesdropping mobile phones fast enough without taking you away from your work. You only need to call us and check out our employees to agree to your office or home to conduct a search for bugs. At the same time you can get from us advice on choosing antiproslushki.
If you have already encountered fraud or your debtors do not respond to phone calls, despite all the deadlines for a cash refund, please contact us so that our experts have begun an immediate search for people by name or can find a person by phone to solve your problem. Opportunity to find the last name on databases often used by our customers when searching for relatives with whom the connection was lost. Also we can in the process of search of people to establish their address on the phone.
Send representatives in the region Koreiz
Carefully check against your contact details to not making mistakes. Otherwise we will not be able to answer you. If in the course of the day with you will not be contacted by our representatives, please call on the phone mentioned on the website and let us know